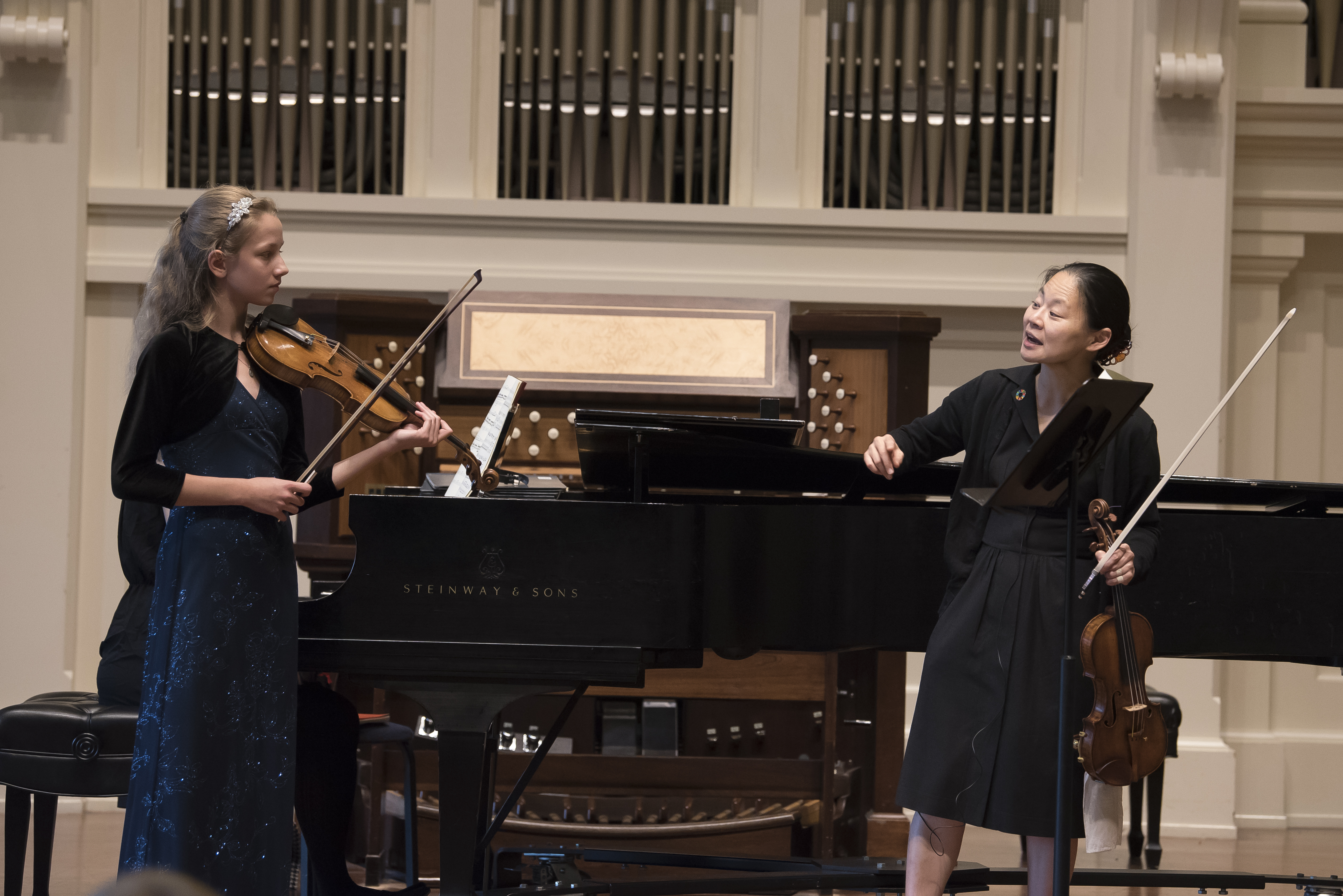 Pre-Conservatory Violin Class
The signature component of the program is this weekly class, led by Rebecca Henry, String Department Chair and PCVP Director. Focus on:

Technique — Students refine the relationships between motion and music and continue the search for flexible, free motions and virtuoso technique.

Solo Performance — Students perform often in this weekly master class setting as they prepare for recitals, competitions, and college auditions. Peabody Conservatory faculty regularly spend time with PCVP students and contribute to their growth. Guests artists from the music world at large have included Midori, Nicholas Kitchen, Aaron Berofsky, Jonathan Carney, Stefan Jackiw, Nicholas Kendall, and Mimi Zweig. PCVP also travels to other conservatories for master classes, including New England Conservatory, The Boston Conservatory, The Colburn School, and The Blair School of Music.

Ensemble Performance — PCVP rehearses 2–8 part violin music in preparation for concerts that include both solo and ensemble performances. They have performed at the Kennedy Center Millennium Stage Series, with the Mid-Atlantic Symphony Orchestra, and members have performed with the Lark Quartet. PCVP travels once every year or two to collaborate with other students and programs including The Royal Conservatoire of Scotland, The Colburn School, Manhattan School of Music Preparatory Division, and The Duke String School.