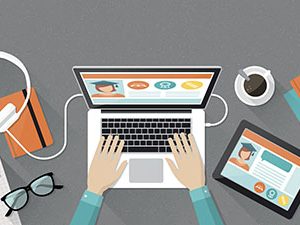 The Peabody Digital Teaching Collective
Instructors: Joseph Montcalmo and Valerie Hartman
Start Date: July 12, 2021
Course Duration: One week, Monday through Friday 1:00- 4:00 pm EDT
Tuition: $1295.00

A five-day program that provides educators with the knowledge, tools, and practical experience to evolve their pedagogical practices within the context of existing and emerging educational technologies. Participants will learn the basics of sound online and hybrid course and lesson design, participate in associated activities, and be provided with tips, tricks, and tools for implementing these approaches. The Collective focuses primarily on general pedagogy and facilitation, but music-specific teaching specialties and applied teaching will also be included.

Qualifies for CPD credits.