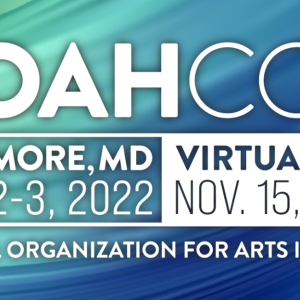 How many ways can art heal our world?
Feb. 24, 2023 - Jotaro Nakano

On November 2nd, 2022, hundreds of artists, art administrators, healthcare professionals, health administrators, and community leaders from around the nation gathered at the American Visionary Art Museum in Baltimore for the annual National Organization for Arts in Health Conference. As one of the Peabody Arts in Health Fellows at Johns Hopkins Hospital, I offer my reflections on attending the conference.