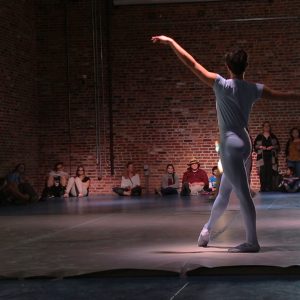 Dancers Push Through Barriers
Jun. 8, 2021 - by Carolyn Dzul

This spring at the Peabody Institute, faculty, staff and students worked side by side to create a semester where students could interact beyond the virtual screen. The BFA Dance program overcame this transition by switching from a completely virtual fall semester to a hybrid spring semester. With the return to campus, junior dance students had more resources available to help present a broader range of work for the student showcase...