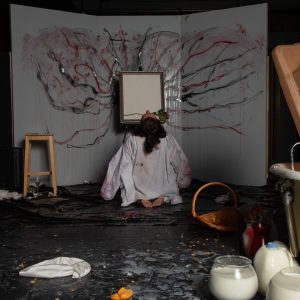 Explosive Art: An Inside Look at the Creation of Making a Mess
Aug. 2, 2022 - by Rush Johnston

What do you do when the world around you is in ruins? Try to rebuild, or contribute to the rubble? . . . Imagine the breaking of a vase, the smell of citrus wafting through the air, a bathtub full of milk, paint being flung on every surface, and the ability to walk through and see it all up close and personal. That is Making a Mess.