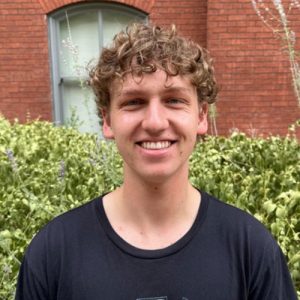 Freddy Branson is currently a freshman at the Peabody Institute where he is studying flute performance under Marina Piccinini.

Originally from Melbourne, Australia, Freddy has led a very active musical life from an early age, beginning flute at 3 in the Suzuki method under the tutelage of Kate Bergen, and later moving to Alan Hardy. In addition to this, Freddy has performed in masterclasses with Wissam Boustany, Ian Clarke, Toshio Takahashi, Wendy Stern, Michael Gordon, Amy Porter and Rebecca Paluzzi.

Freddy has been awarded many scholarships and prizes over the years. Highlights include performing at Musikverein in Vienna after winning First Prize in the Grand Prize Virtuoso International Competition, performing at the Melbourne Recital Centre after winning the State Prize for the Australian "Strike A Chord" Chamber Music Competition and being selected for the Melbourne Youth Orchestra's European Tour.

Other musical highlights include winning a multitude of competitions, performing as a soloist with the CGS Orchestra at Hamer Hall and playing in various youth orchestras from the age of 12.