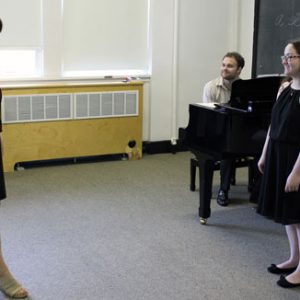 Vocal Technique for the Classroom
Instructor: Madeleine Gray
Start Date: June 9, 2022
Course Duration: One synchronous class on 6/14, 10:00 am- 1:00 pm EDT
Tuition: $195.00

This class will provide tools and information to work more effectively with singers in a group context. Class will explore basic vocal technique, debunk vocal myths, and give teachers skills to help their singers produce their best and healthiest sound in any context.

Students may attend in person or online and are encouraged to also enroll in Repertoire for Young Soloists (below).