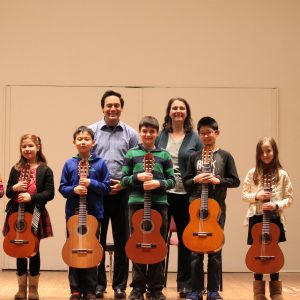 Young Guitarist Track
Suggested Ages: 9 - 12
The Young Guitarist track is focused on the classical guitar, its techniques and repertoire. It is recommended that you have at least one year of private study, experience with notation and 1 or 2 solo pieces prepared for performances. Students will have the opportunity to receive instruction from Preparatory and Conservatory faculty, play chamber music, perform in the community, attend concerts, and visit the Peabody recording studio.