Excellence and innovation in American dance training since 1914
Established in December 1914, Peabody Dance is one of the oldest continuously-operating dance training centers in the United States. Throughout its remarkable life span, Peabody has pioneered new dance forms, mounted numerous collaborative projects, partnered with prominent figures in 20th and 21st century American dance, and produced accomplished professional dancers, choreographers, directors, and teachers.
Under the leadership of Melissa Stafford and Barbara Weisberger, Peabody Dance is keeping in step with the progression of American dance into the 21st century and remains committed to: offering high-quality dance training for students of all levels age 3-adult; presenting imaginative professional-level performances; offering pre-professional ballet and modern dance summer intensives; partnering with our community through master classes, seminars, workshops, and other dance events – most offered free of charge; and training and supporting male dancers through the ground-breaking Estelle Dennis/Peabody Dance Training Program for Boys.
The heart of Peabody Dance's philosophy is the expectation that all students, whether they are professional aspirants or young children and adults exploring the joys of dancing, will have the opportunity to reach their own desired level of achievement. In return, a nationally respected faculty are dedicated to meeting the needs of their students on an individual basis and to offering them exemplary training, inspiration, and encouragement.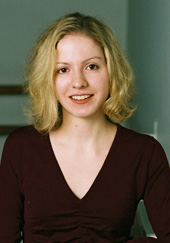 Director and Department Chair