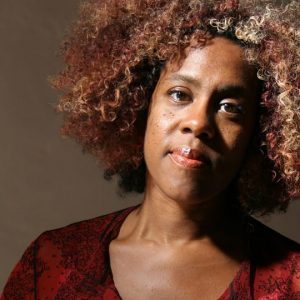 Composer: Errollyn Wallen
"Renaissance woman of contemporary British music" (The Observer) Errollyn Wallen is lauded for her genuine, free-spirited approach to contemporary composition and wide-ranging musicianship. Born in Belize, she read music at Goldsmith's, King's College, London, and King's College, Cambridge. On becoming a full-time composer, she formed her own group, Ensemble X, with the motto "we don't break down barriers in music… we don't see any." Wallen's award-winning music includes many works for orchestra, ballet, opera, theatre, chamber music and film. Her music has been performed throughout the world, in outer space and recorded on many compilations.

Two specially commissioned works for the opening ceremony of the London 2012 Paralympic Games, PRINCIPIA and Spirit in Motion, were broadcast to a billion people around the world. Previous albums dedicated solely to her works are Meet Me at Harold Moores (Wallen Music and Production), The Girl in My Alphabet and ERROLLYN (both on Avie Records). PHOTOGRAPHY (NMC) is the first album dedicated to her orchestral works, of which she has composed fourteen to date. Errollyn's orchestral work MIGHTY RIVER has been selected for PRSF's New Music Biennial 2017.

In 2015, Wallen was elected Honorary Fellow of Mansfield College, Oxford, in recognition of her distinguished contribution to scholarship in the field of British contemporary music and her exceptional achievements as a composer.