The Creative Access brings live, interactive music to community organizations, hospices and schools with volunteer Peabody musicians.
More about Creative Access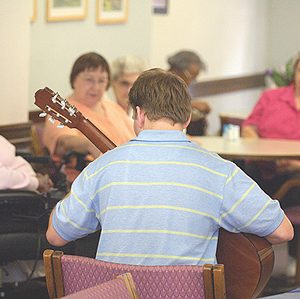 Access For All to Music's Powers
Article in The Johns Hopkins Gazette from November 2007.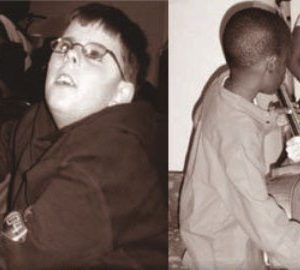 Ears to Listen, Places to Play
Peabody Magazine profiles Carvin and the Creative Access program.
Peabody Conservatory Student Performs Concert for Sinai Hospital Cancer Patients
Pikesville Patch, December 16, 2013
About Us
The Creative Access (CA) is a volunteer student organization of the Peabody Conservatory dedicated to enriching the lives of audiences in the Baltimore community. Active as professional performers and concert musicians, members of The Creative Access desire to see a positive change in the lives of people in our community, and volunteer their music as a way to bring about that change.
Getting Involved
Check out the sites below and contact a Site Coordinator to sign up or get more information about a concert! You can play any piece you want to perform. If you have an hour of repertoire, that is great – if you have three minutes of repertoire, that is great, too! Each concert is an hour long and transportation is always provided.
If you want to get involved with Creative Access, please fill out our volunteer form here.
Performances 
Want to get involved with Creative Access? You can find a list of performances to volunteer for here.
Site Coordinators
Louna Dekker-Vargas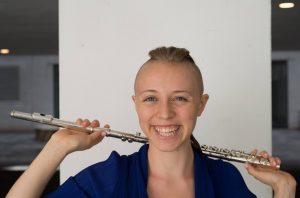 Flute Performance and French Literature at the Johns Hopkins University
New York, New York
ldekker1@jhu.edu
Classical music and its' performers have the unfortunate habit of not getting out much. Creative Access allows us to share our music with a wider spectrum of audiences and to build loving, artistic connections with them. I am honored to be able to perform in this capacity and spark dialogues between the Peabody community and Baltimore.
I will be coordinating performances at My Sister's Place, a couple blocks from Peabody. Other sites in Mount Vernon are to be determined. Please get in contact with me if you are a Peabody student and would like to perform at a site in the Mount Vernon area.
Ledah Finck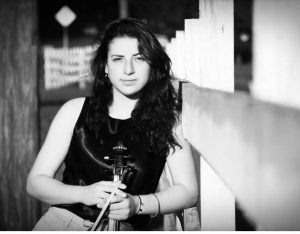 Violin Performance and Composition
Boone, North Carolina
ledahfinck@jhu.edu
I began volunteering for Creative Access in 2014, and am now the senior site coordinator for the program. I love the chance both to perform in a variety of settings and to share music with a wide community. I'm passionate about promoting the accessibility of the types of music that I play to a wide range of people in the city I love. My sites are Roland Park Place (a retirement home in Hampden) and the Baltimore VA Medical Center (a veterans' hospital).
Annie Flood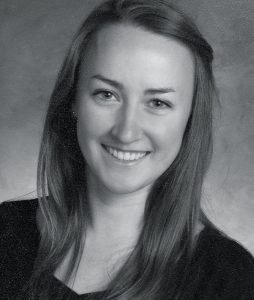 Collaborative Piano – Vocal Accompanying
Annapolis, Maryland
aflood8@jhu.edu
Exploring unique ways to collaborate with audiences is a vital aspect of being a musician as well as a member of a community. Creative Access provides a fabulous opportunity to reach out, connect to new audiences, hone your musical talents, and expand your understanding of this community. And it's a blast!
I am thrilled to be part of the Creative Access team at Peabody this year, and invite any interested students to connect about joining! I coordinate performances with the Believe in Tomorrow Children's House at Johns Hopkins, as well as the University of Maryland Medical Center.
Bronwyn Kure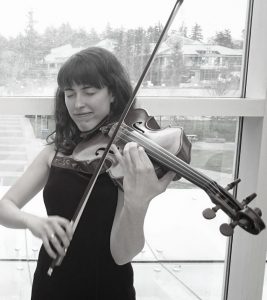 Viola Performance
Spruce View, Alberta, Canada
thekure@jhu.edu
I began volunteering with Creative Access my freshman year at Peabody. I really had no idea what I was getting myself into at the time. I have always had a desire to share what I do and what I love with the people around me, but I had no idea where to start. Creative Access has been such a great tool in not only making me and my music accessible to other people, but making Baltimore communities accessible to me and other Peabody students. The sites that I will be coordinating are: Johns Hopkins Children's Center and Johns Hopkins Neurology Clinic.
Sarah Thomas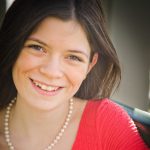 Violin Performance
Memphis, Tennessee
sthom102@jhu.edu
I started performing with Creative Access during my sophomore year at Peabody, and found it to be a truly inspiring way to share music with our community. Performing for those who have limited opportunities to hear live music, working with peers to reach out, and gaining performance experience are just some of the exciting things about working with Creative Access!
Tyrone Page
Saxophone Performance and Wind Conducting
Baltimore, MD
tpage6@jhu.edu
I started performing for Creative Access when I was a Junior. Performing for this organization has offered experiences that I would have never come across in the concert hall or performing on Peabody's campus. As a performer my goal is always to communicate with an audience and to relate to individuals on a personal level. Creative Access has challenged and allowed me to experiment with the ways I can break these barriers between my audience and myself, especially in performance settings where the audience doesn't predominately consist of music scholars or musicians. Returning after two years has been a reminder of the importance and positive influence of performing, as well as teaching to remain engaged in my community. I'm grateful for Creative Access and it's dedication toward providing concert experiences for the members of our community.
How was your Creative Access Experience?
Tell us what you think!  Fill out our Program Report Form here.
Reviews of Creative Access
"Peabody students have been a great asset to Basilica Place residents. They have come out to entertain the residents in many ways. Catholic Charities believes in improving the quality of life for all people and that exactly what the group has been doing. Basilica Place residents are thankful."–Basilica Place Apartments
"I would like to thank you for the performance we had last month. It was truly amazing.The residents really enjoyed it and they are looking forward to the next one."–Sterling Hospitality
"On behalf of the parents, families and staff at Johns Hopkins Children's Center, thank you for taking the time to bring such a wonderful musical experience to our closed circuit TV channel last month. Your group is so incredibly talented; you make the music come to life and bring healing elements into the Children's Center during a difficult time in families' lives. You have truly influenced the Children's Center in a very positive way. We commend all of you for your spirit of caring and appreciate your sharing so generously with us. Thank you for being such strong community partners and supporters of the patients and families at Hopkins Childen's Center."–Johns Hopkins Children's Center
"Thank you so much for helping to facilitate our amazing concerts we've had here at the Alvin & Lois Lapidus Cancer Institute at Sinai Hospital, it's been a real treat. We have had Brandon Buckmaster and colleagues perform for our patients and their care givers while patients are undergoing their chemotherapy. The patients and staff have been so appreciative of the music. Brandon has done a wonderful job playing and organizing the concerts."–Cancer Center at Sinai Hospital
Click Here to read about Brandon Buckmaster performing at the Cancer Center at Sinai Hospital